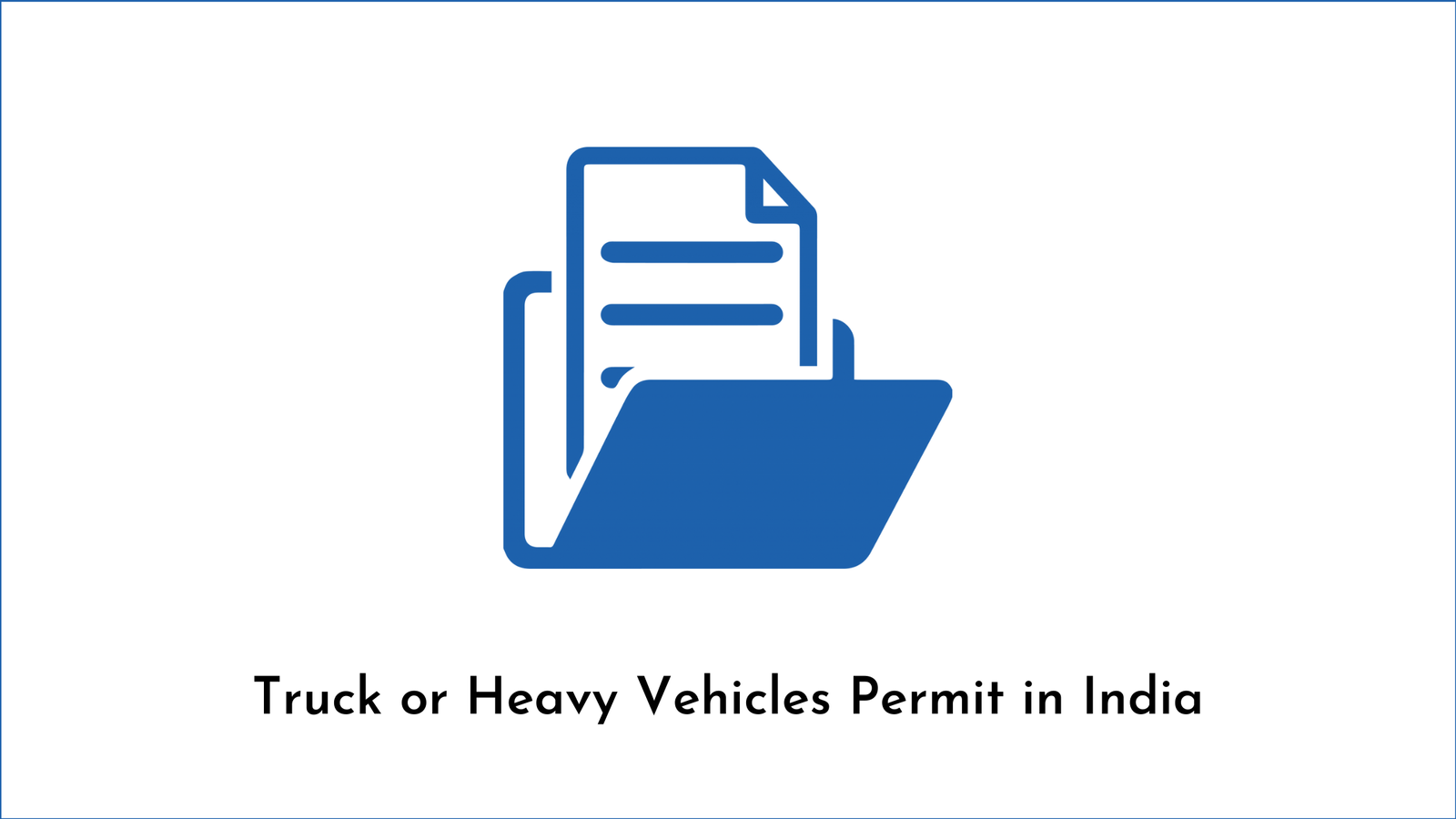 Truck or Heavy Vehicles Permit in India
27 July 2021
The National Permit, called as All India Permit is a type of registration given to transporters by the Department of Transport of the specific State Government, for transferring of goods to countrywide. The State Government is empowered to issue these two kinds of permits for goods deportment, one is the State Permit and the other one is National Permit. Acquiring a vehicle permit is mandatory as per the Central Motor Vehicles Rules Act, 1989 and is of foremost compulsion so that only authorized vehicles to enter the necessary jurisdiction and no illegal or unauthorized vehicle can move in from one state to the other.
Regardless of the kind of vehicle, a licence is compulsory for anyone to take a commercial vehicle from one state to the other. Vehicle permit information can be widely classified on the kind of vehicles which are Heavy or Goods carrying vehicles and passenger vehicles
Types of Permits for Trucks or other Heavy vehicles
There are various types of Vehicle permit details made available for Project and Heavy Lift Cargo Transportation in India mentioned as below:
Permits for Goods carrier:
If you are owning a heavy vehicle which or Logistics and Supply Chain Companies in India whose purpose is to transferring of goods, then goods carrier licence/permit can be obtained by you in accordance with the Motor Vehicles Act, 1988, Section 79, if the vehicle operates inside the state for a specific zone in the state
Permits for Counter Signatures of Goods Transporter:
This permit is issued in a state and is applicable in the other state subject to the approval by the regional transport authority in the respective state. In Delhi, such permits will not be provided that are being registered in the other state having a gross weight of till 7500 kg if these vehicles are not functional on fresh fuel
National permits: This licence/permit details of the vehicle are issued to a Over Dimensional Cargo Transport Services in India that has a purpose to be moved out of the home-based state. A national permit is generally issued for at least 4 states in accordance with Central Motor Vehicles Rule, 1989. The life of the truck or Heavy vehicle must be less than 12 years and the life of a multi-axle vehicle should be less than 15 years. If you own this kind of vehicles, then you will have to fill and submit to RTO Form Number 46 which serves as the application for accessing authorization for tourist permit or national permit and Form Number 48 which is the application for the accessing of national permit to the regional or state transport authority for applying for a national permit.