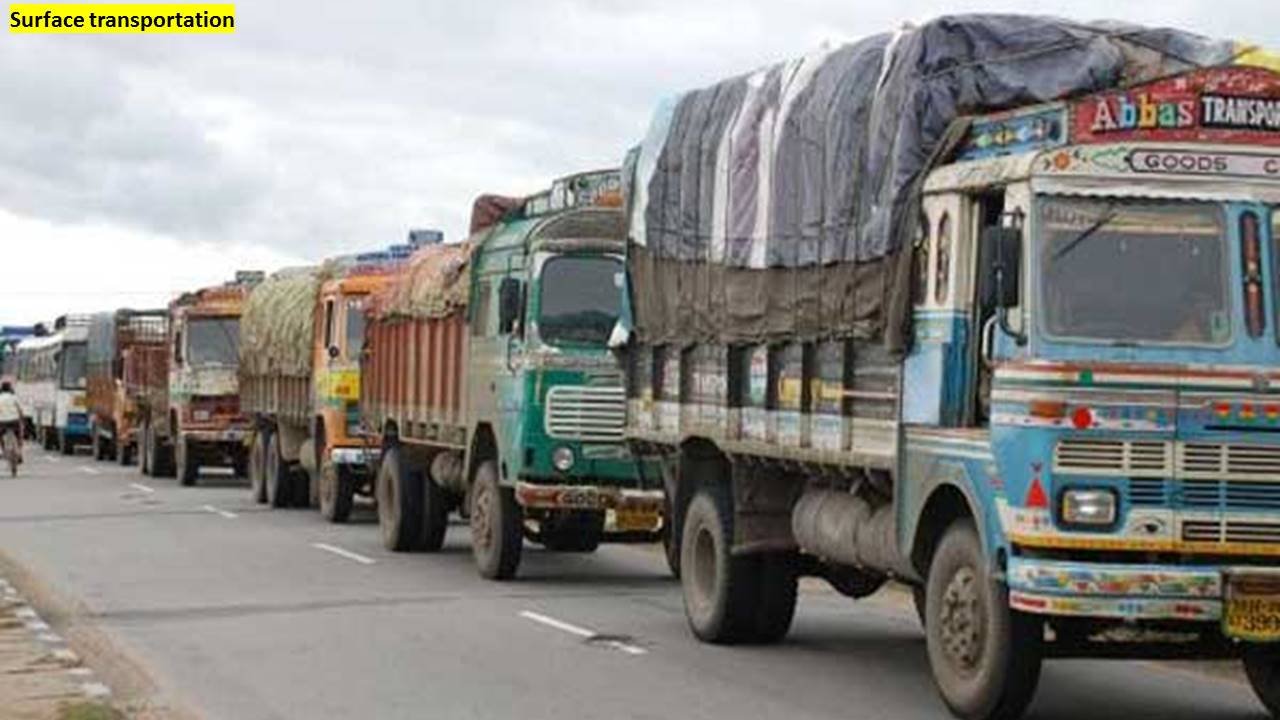 Surface Transportation
The movement of goods on the land surface or water surface by road, train, ship, or any other method except by airways is called surface transportation. We have been recognized as the most prominent service provider for FTL & LTL. We provide service by multi-axle trucks ranging from 8 wheelers to 32 wheelers for the operation and the vehicle is chosen as per load demand.
The most used vehicles for surface transportation are trains and trucks as they are best suited for the long-distance within the country or the neighboring country. Trucks can carry a load ranging from a singleton to hundreds of tons due to the integration of the modern powerful engine. Ships are capable of moving loads of thousands of tonnes at a stretch and are preferred for long-distance export or import.
We supply vehicles -- tata ace, LCV'S-17ft, 19FT, OPEN VEHICLES--9MT,16MT,21MT,25MT. Containers - 20ft, 24 ft, 32ft single axle, 32 multi axle & On special cases we supply 36 ft containers.