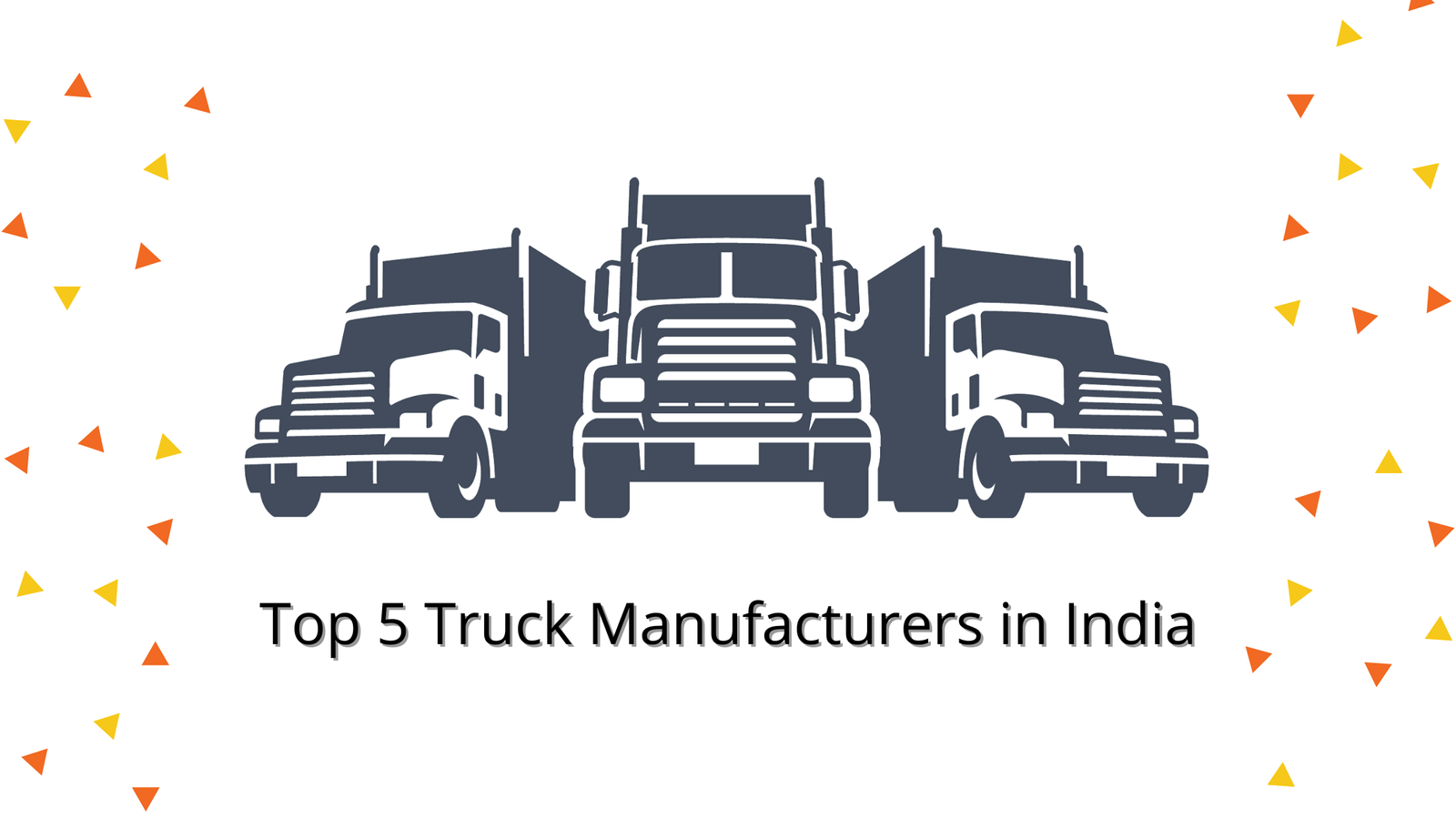 Top 5 Truck Manufacturers in India
08 July 2021
India, the second populous country globally, is the home of many manufacturing industries in various sectors. The vehicle manufacturing industry is among the major industries in India. In this article, India's top truck manufacturers will be discussed. Trucks, also known as lorry are heavy vehicles used to carry and transport heavy loads. Trucks are used in various sectors like transportation, logistics, construction, mining, dairy, defense, etc. Trucks are considered the backbone of the Indian economy as most industries rely on them to transport goods to customers. Transportation of goods via trucks is the second most preferred choice after Indian railways. The transport service provider and truck manufacturing industries employ millions of people hence creating employment. So trucks are important for the country.
If the goods need to be sent via heavy-lift cargo transportation vessel to another country, it has to be brought by trucks or trains to the port. Trucks are designed and manufactured as per the requirements and the sectors in which they will be utilized. In sectors like defense, mines, construction load demand may be very high. Let us now have a look at the top truck manufacturers in India.
1. Tata Motors
Tata Motors is one of the reputed, biggest, most successful, and oldest companies in India. Apart from trucks, they manufacture cars, vans, coaches, buses, sports cars, construction equipment, and military vehicles. The company was founded in 1945, in 2021, its production output is 961,463. Under the leadership of Ratan Tata, the company saw tremendous growth in terms of innovation and sales. His popularity is high among the people of India. Today Tata Motors is the fourth largest truck manufacturer in the world with a 42 billion dollars turnover business.
Ace Gold, Intra V-10, Intra V-30, Yodha Pick-up, LCV Truck, ICV Truck, Ultra ICV, ILCV Tripper, M&HCV Rigid Truck, M&HCV Tractor Trailer, M&HCV Construck, Ultra MHCV, and many more are medium load and heavy load trucks. For all TATA trucks visit Tata Motors
2. Ashok Leyland
The company was founded in 1948 and is currently owned by Hinduja Group operating 9 manufacturing plants across the globe with footprints in 50 countries. It is the second-largest manufacturer of trucks in India and the 10th largest truck manufacturer in the world. ICV Distribution, Haulage, Tractor, Trippers are the high load trucks manufactured by Ashok Leyland for various applications.
3. Mahindra & Mahindra
Mahindra & Mahindra was founded in 1945 before the Indian independence. The company has its dominancy in tractor manufacturing in India because the company was founded at the time of the agricultural revolution. Apart from tractors, the company also manufactures trucks, utility vehicles, cars and has business in more than 100 countries.
Mahindra & Mahindra is a parent company and currently, it has 22 industries and 150 plus companies under its name. Mahindra Navistar Trucks, Alfa, Genio, Gio, Bolero, Load king, and Maxximo are the leading light load and heavy load truck models in the market.
4. Eicher Motors
Eicher Motors was established in 1948 and since then they manufacture tractors and light commercial vehicles. Currently, Eicher is a joint venture of Sweden-based Volvo Trucks ad is named Volvo Eicher Commercial Vehicles Limited (VECV).
Eicher's trucks and buses are operational in high numbers on Indian roads.
5. Bharat Benz
Founded in 2011 and currently owned by Daimler AG, Bharat Benz has rapidly marked its footprint in the market with heavy-lift vehicle trucks. In the last 8 years, Bharat Benz has manufactured over 1,00,000 trucks.
MDT, HDT(R), HDT(C), HDT (T) are different truck models offered by Bharat Benz depending on the load capacity. These truck models have been extensively used in construction and mining.
Besides mentioned above truck manufacturers there are also other truck manufacturing companies that have evolved in the last few decades and have successfully captured the market with their multi-feature and powerful trucks and these include Volvo Trucks, Swaraj Mazda, Asia Motor Works, Hindustan Motors.