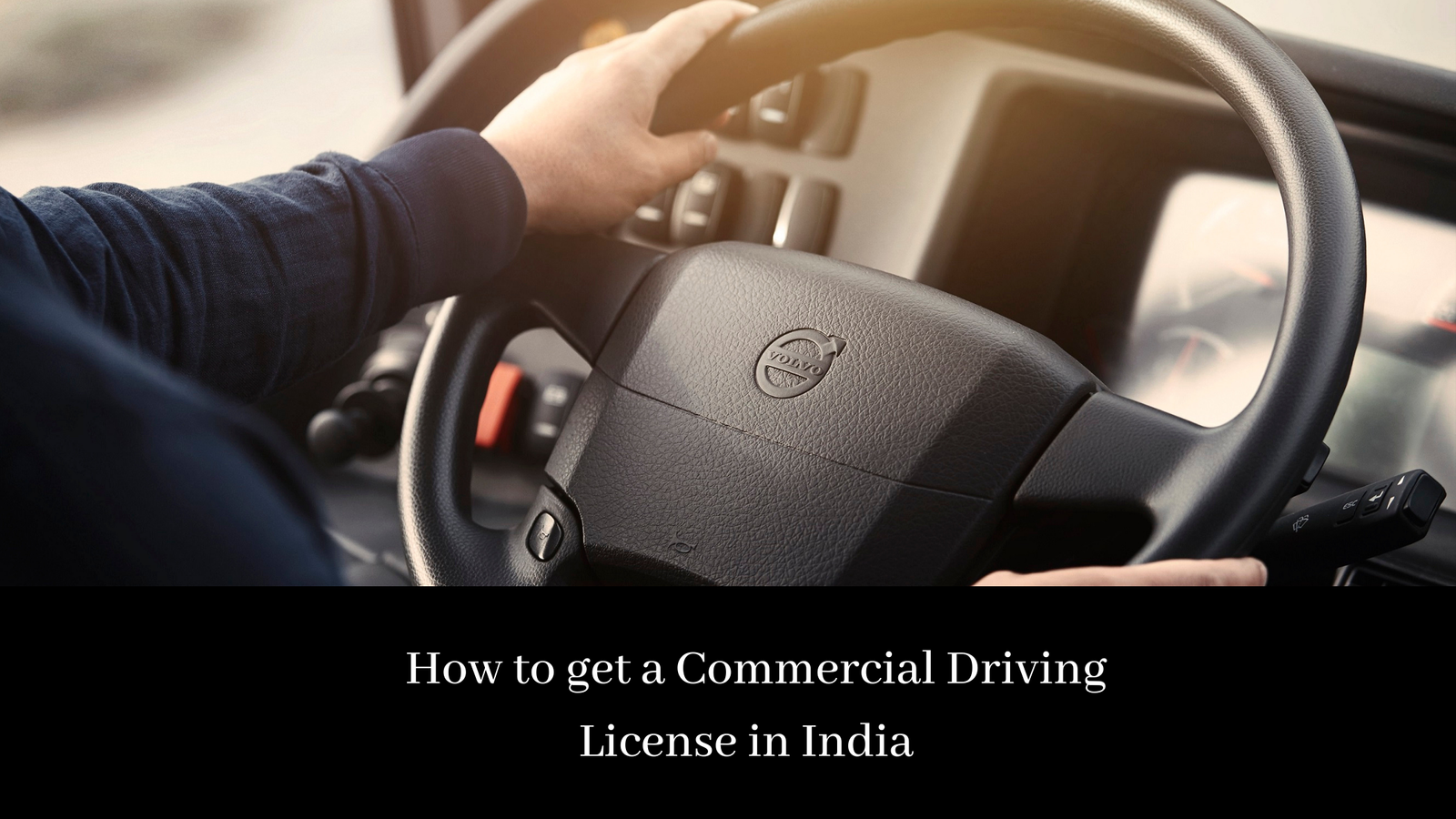 How to get a Commercial Driving License in India
31 July 2021
In April 2018, the Ministry of Road Transport and Highways issued an advisory to all the state governments, commanding compliance to the Supreme Court ruling in July 2017 where the requirements for a commercial licence for those driving taxis, e-rickshaws, two-wheelers and three-wheelers for those delivering food and other logistics transports, was no longer compulsory. This has played a major role in launching multiple job opportunities for lakhs of Indians. The Motor Vehicle Amendment Act passed in 2016 has also helped in boosting the training process of the driver.
Logistics and Supply Chain Companies in India need a well-founded commercial driving licence. Those driving trucks, buses, and other heavy commercial vehicles must compulsorily have it.
Obtain your Driving Skills First
If you do not know how to drive a vehicle, start by first enrolling into a motor training school. The majority of driving schools will assist you in obtaining a learner's licence. Acquiring your driving skills before you appear for your driver's test is the first step towards getting a commercial licence. Within 30 days of the issuance of the learner's licence, you will have to successfully complete your driving test which will include an examination of your practical driving skills and your knowledge of traffic rules and regulations. Once the licence test is over and the four-wheeler driving test has been successfully completed in the presence of the RTO, you can get a permanent private driving licence by completing all the necessary formalities.
Training towards getting a Commercial Driving Licence
Even though you may be a skilled driver, you would still need to undergo training on how to drive commercial vehicles before you start using one. There may only be a handful of driving schools that might be able to offer you this training service. Top Freight Forwarding Companies in India have made it mandatory for drivers to have heavy vehicle training lessons. For this, you will have to get an extra learner's licence which is valid for a period of six months, which is the time period assigned to you to prepare yourself to drive heavy vehicles.
Types of Learner's Licences for Commercial Vehicles
The heavy vehicle used by Top Transport Service Providers in India that you wish to drive determines the type of learner's licence you should apply for. Learner's licences applicable for commercial use are as follows:
HGMV vehicle class for Heavy Goods Motor Vehicle
LMV – TR vehicle class for Light Motor Vehicle used for commercial purposes
HPMV vehicle class for Heavy Passenger Motor Vehicle
LMV – NT vehicle class for Light Motor Vehicles used for non-transport purposes
MGV vehicle class for Medium Goods Vehicle
Eligible to obtain a commercial licence?
While a lot of the necessities are similar to those for obtaining a private driving licence, here are some guidelines that may differ:
The one who is applying must be minimum 18 years of age. In some states, the minimum age requirement may be as high as 22 years
The candidate should have cleared their Class 8 examinations which is the basic education requirement
The candidate should clear a written test before they become eligible to acquire a commercial licence
The candidate must get training from a Government Motor School. However, a school affiliated to the state government will also serve the purpose
The Documentation and Application Process
There are several documents that are necessary to be submitted before applying for a licence. These include:
Passport, Ration card, Voter ID, Aadhaar card or utility bills in the candidate's name can serve as proof of address
Passport, PAN card, Voter ID, Aadhaar card, Birth certificate or class 10th mark sheet may act as identity proof
Forms 2, 1A and 5 must be duly filled
Passport-sized photographs
Application fee
The application can be filled online at the Sarathi website. Nevertheless, if an offline application is what suits your needs, then visit the nearest RTO office and submit all the compulsory documents along with the application fee.
For both these application methods, you will receive an acknowledgement with a serial number as in an SMS on the mobile phone number that you have registered.