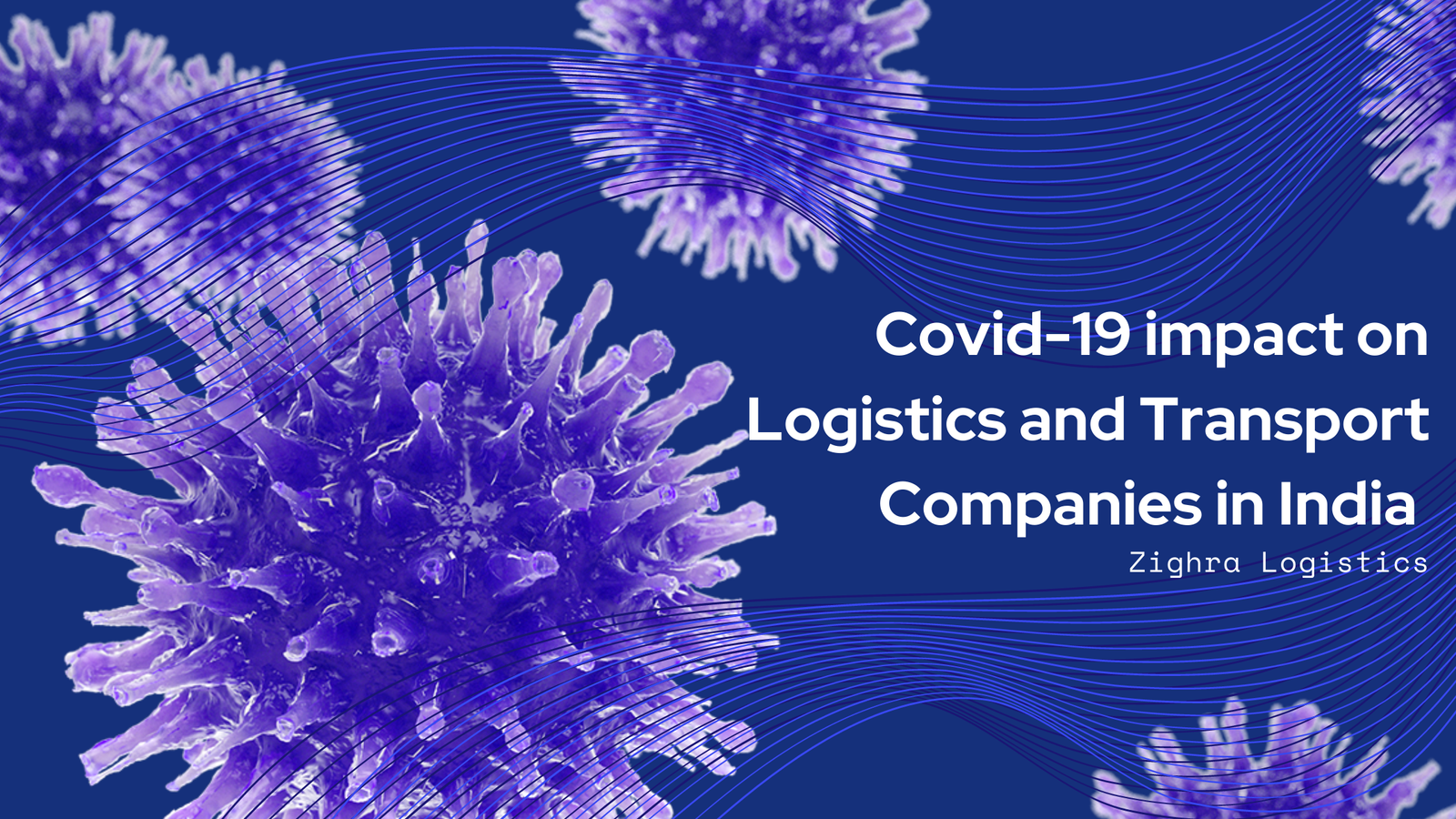 25 June 2021
COVID-19 was originated in the Chinese city of Wuhan in December 2019, soon the disease spread across the world in the next month and it was declared pandemic. To tackle this new disease many countries began to implement complete lockdown for months. All the activities were suspended, the movement was public was prohibited and schools, colleges, offices, industries, malls, etc. were ordered to shut. The lockdown affected businesses and industries of many sectors. Even top logistics and supply chain companies in India were adversely affected due to the shutdown of manufacturing industries. It is very true that logistics and transport companies rely on manufacturing industries and also on e-Commerce industries. This article is about the general discussion about the effects on logistics and transport companies in India in early 2020.
Logistics mainly involves the movement, storage, and flow of goods, whereas transport involves the movement of goods from one place to another. As logistics and transportation business are responsible for major contribution in the development of the nation through the economy, it also affects GDP of the country. In the very early weeks of lockdown developing countries began to witness a shrink in their GDP as there was no cross-border trade. Developing countries that export agricultural products also faced a huge loss. Other electronics industries also faced cut in their production as they have to depend on various components for final assembly that are exported from multiple countries.
As the implementation of the first lockdown in India was a surprise, it was estimated that about 70 percent of the loaded trucks were stuck somewhere on the highway for many weeks. Few trucks who were nearer to their destination somehow managed to reach the warehouse but laborers were not available to unload the goods. The Government had also banned the entry of ships into the port, they have to wait in the sea till their quarantine period is over affecting freight forwarding companies in India. The vehicle manufacturing industry also saw a dip in their production and overall sales as the transport industry was shut.
The COVID-19 crisis also resulted in an increase in the unemployment rate. Thousands of people working in the construction, manufacturing, logistics, and transport sectors lost their job.