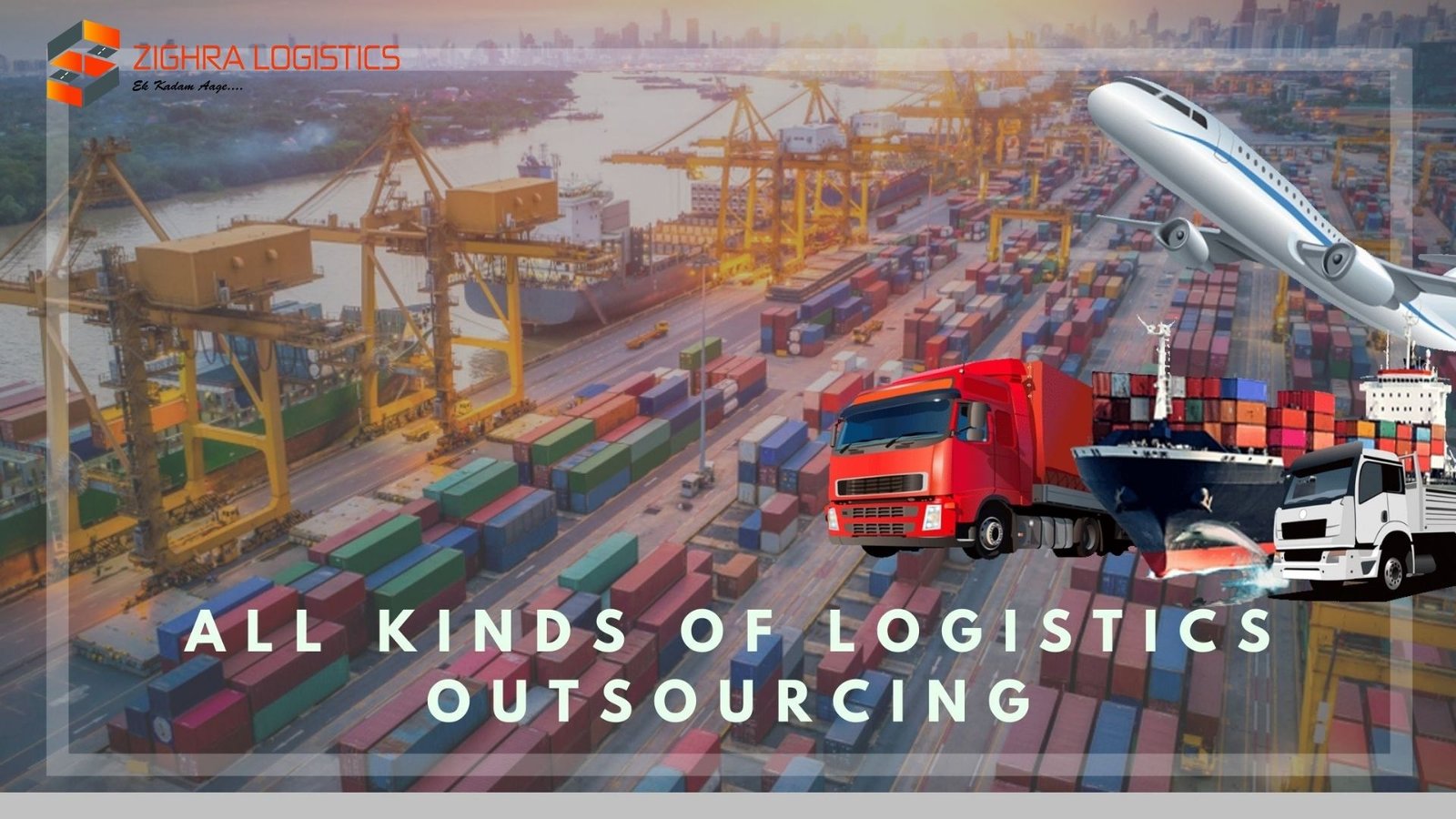 All Kinds Of Logistics OutSourcing
15 Dec 2020
Outsourcing has brought significant changes and trends in businesses globally. The concept of outsourcing evolved as the service provider specialist in determining sphere. The company outsources service providers to reduce the burden of performing some specific tasks that are involved in their business processes which makes them difficult to handle in terms of resources, time, technology, and capital. As we are aware that the logistics business process is a complex business operation and requires timely movement of goods from one place to another, so outsourcing has become a necessity for logistics companies for their successful operation. Usually, logistics companies tend to outsource service providers for various operations like warehousing, transportation, shipment planning, freight forwarding, loading and unloading, and reverse logistics. In some countries, the concept of outsourcing has already developed and in some countries, it's evolving. It is a fact that about 75% of companies now outsource warehousing and transport.
Why companies outsource:
There are several reasons that a company take the decision to outsource
1. Cost reduction
Giving some processes to a third party will lead to a significant decrease in the overall operating cost.
2. Focus on the company's goal
By outsourcing, the company will solely concentrate on their goal and need not have to be worried about the process.
3. A competitive operational cost
Since there are many service providers available for outsourcing, the operating costs become competitive
4. Efficient output
The service providers ensure the efficient output for the process as they agree at the time of the contract.
5. Good quality work
All the service providers need to meet the requirement of the tasks as suggested by the company with good quality work.
6. Outsourcing results in more networking and connections
Outsourcing opens new opportunities for business indirectly through new possibilities and new contracts.
7. Low risk in operation
The risk is reduced as the third-party service provider will have highly qualified personnel for the completion of the task.
8. Resources can be used efficiently
Since the third-party service providers work at a competitive price they always tend to use all the possible resources efficiently in collaboration with the company.
9. High exposure to innovation
Due to competitiveness the service providers always update themselves with the latest technologies and innovations.
Types of Logistics Outsourcing
With the adaptation of the way of business in the logistics industry, there are 5 different types of logistics outsourcing evolved that are 1PL, 2PL, 3PL, 4PL, and 5PL. PLs refers to 'party logistics' of their respective number levels, each level of PL becomes more complex.
1. First-Party Logistics(1PL)
First-party logistics (1PL) are the simplest form of all shipping methods in the shipping and logistics industry. This reflects that the producer themselves supplies product for example most of the retailers who sell their own products. So 1PL works only for the business that produces and sells their own products. While in B2B business shipping of products may be required to another company located far away and this time 1PL will not work.
2. Second-Party Logistics(2PL)
A 2PL is any business that mainly focuses on the transportation of goods. The challenge for the 1PL is to own and maintain an entire fleet of transporting vehicles required to move goods from one place to another. So 2PL comes into the picture where they will provide their own fleet for businesses to ship for them. 2PL move goods of various categories and dimensions.
3. Third-Party Logistics(3PL)
3PL service providers provide solutions to complex logistics in order to keep the supply chain running smoothly. The 2PL companies fail in terms of cost considerations due to the complex logistics process and in these scenarios 3PL companies overtake. 3PL companies maintain, control, and manage the overall supply chain process. They also find and suggest alternative ways to improve the supply chain and work efficiently in collaboration with the company. Most of the 3PLs handle logistics optimization, warehousing, distribution centers, and other services like assembly, on-time delivery, and reverse logistics.
4. Fourth-Party Logistics(4PL)
Fourth-party logistics (4PL) is similar to 3PL, but have some added advantage in terms of operation. They have much control over the supply chain and distribution process of your business. 4PL service providers are experts in this operation and you need not have to allocate resources to hire and train supply chain managers at additional costs. They also represent and work on behalf of you with other businesses and will be continuously monitoring any gap in the process. Compared to a number of 3PLs in the industry, 4PLs are less as 4PLs are suited for very large businesses.
5. Fifth-Party Logistics(5PL)
5PLs manage every step of the supply chain from production to delivery. They work with the goal of creating the most efficient supply chain possible practically. Due to its size and scope, it is not suited for most businesses.